Shouldn't every detail of your wedding be as stunning and effortless as the love you and your partner share? Wedding calligraphy ensures your love story is present in every aspect of your big day. As a Denver, Colorado wedding calligrapher, I take an individualized approach with each of my couples to understand your vision and bring it to life. Choose a la carte wedding calligraphy services or purchase an all-inclusive package for a cohesive, stress-free wedding day.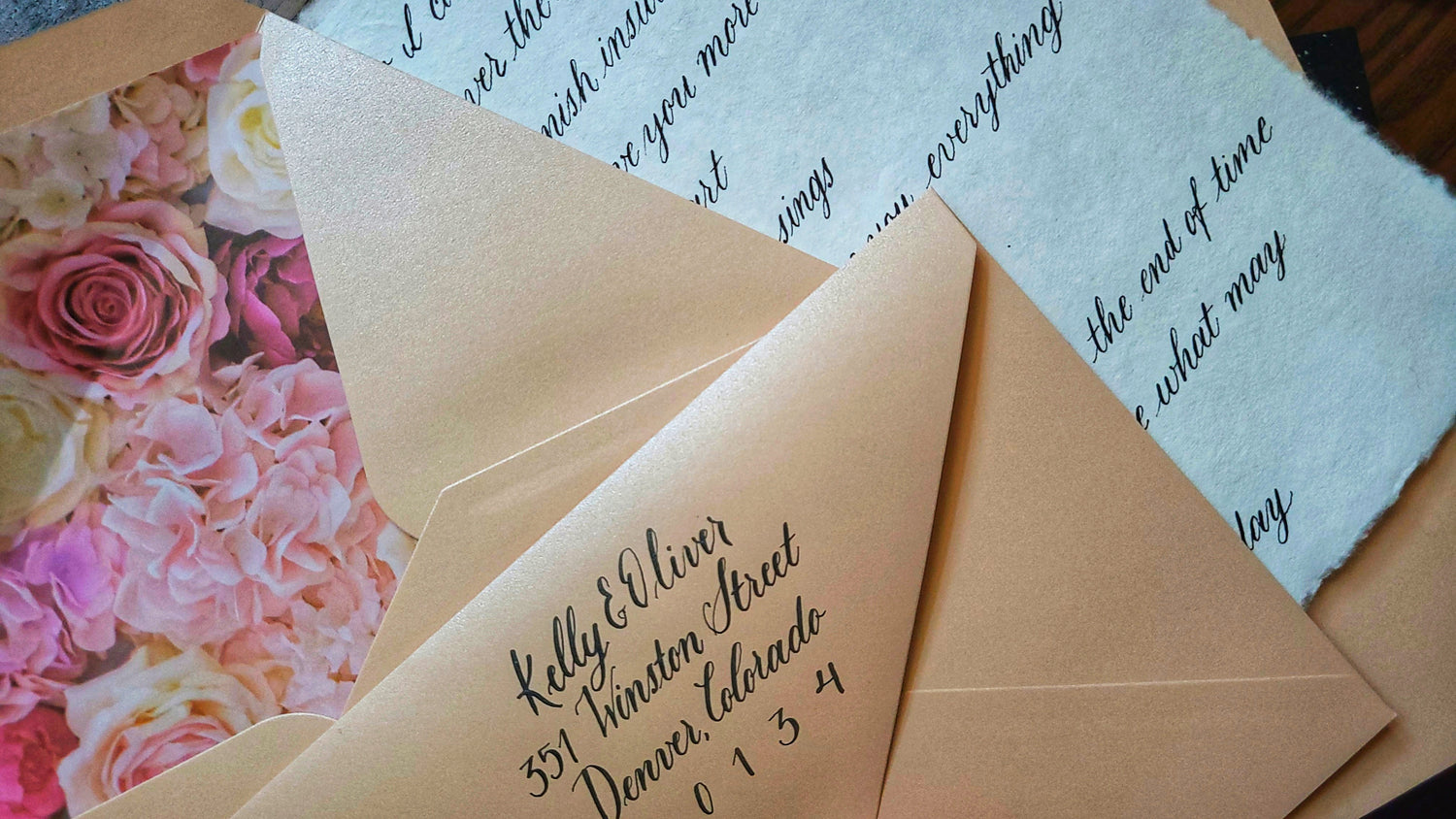 Envelope Addressing
A wedding invitation or save the date isn't your average piece of mail – and your envelope shouldn't be, either! Calligraphy addressing creates a lasting impression before your guests even open the envelope. 
Pricing starts at $4.50 an envelope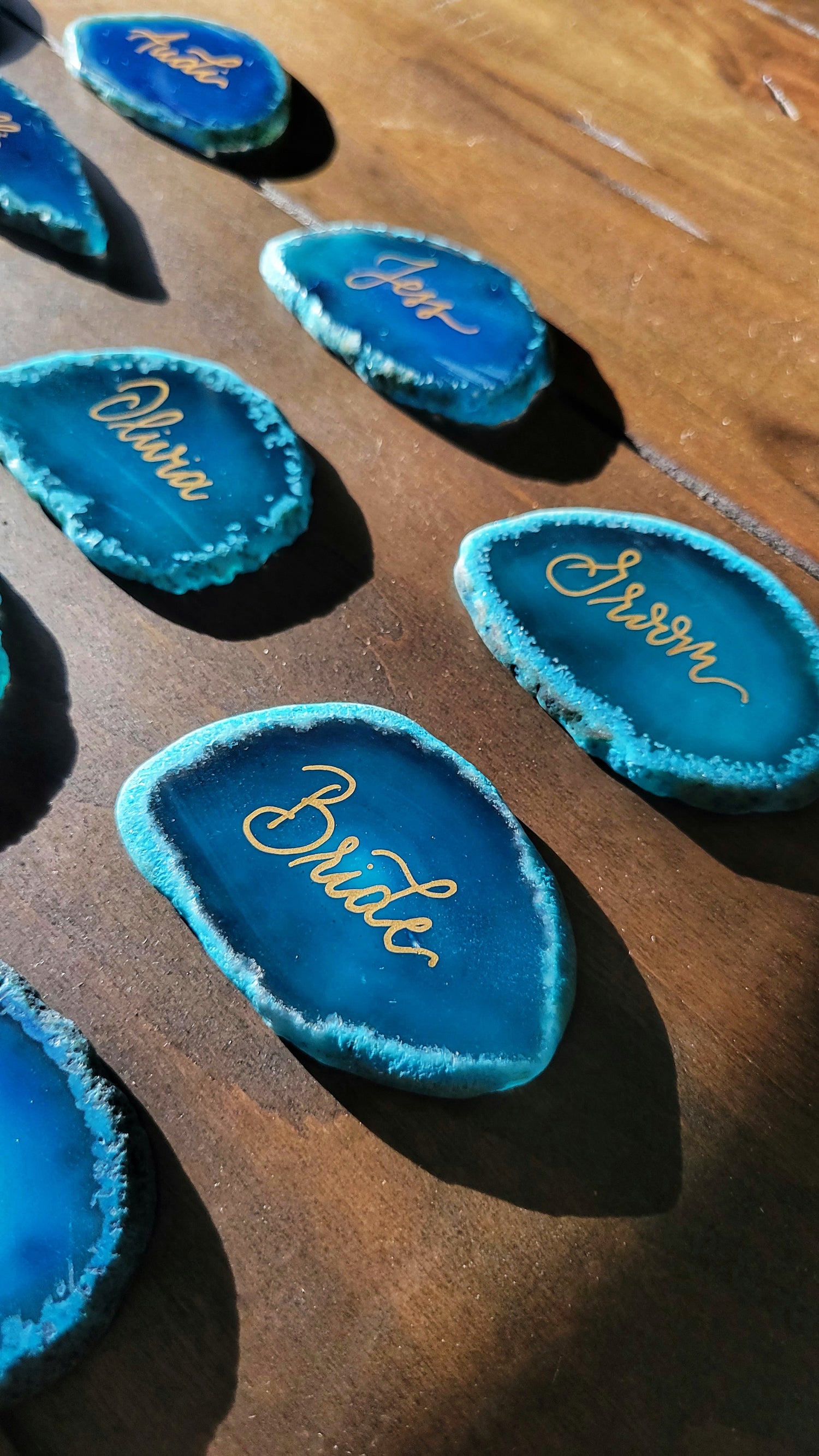 Placecards & Escort Cards
When it comes to wedding placecards, the sky's the limit – and no surface is safe. From elegant and classic to non-traditional and quirky, let your imagination run wild.
Pricing starts at $2.00 per card.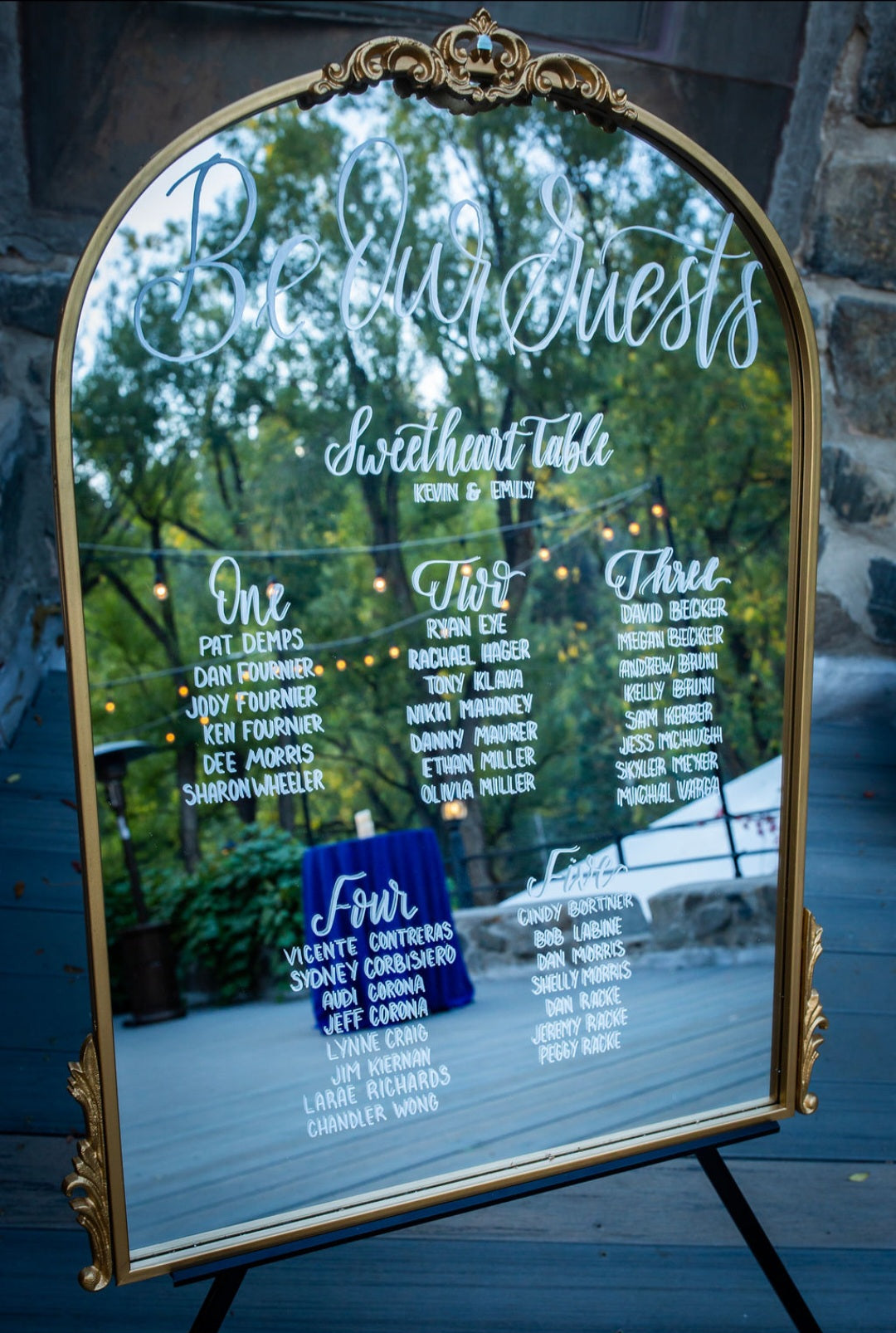 Seating Charts 
A seating chart is nothing short of jaw-dropping. Whether you're using acrylic, mirrors, glass, or another non-conventional surface, make your seating chart shine! 
Pricing starts at $150 and clients choosing seating charts must be local to Colorado.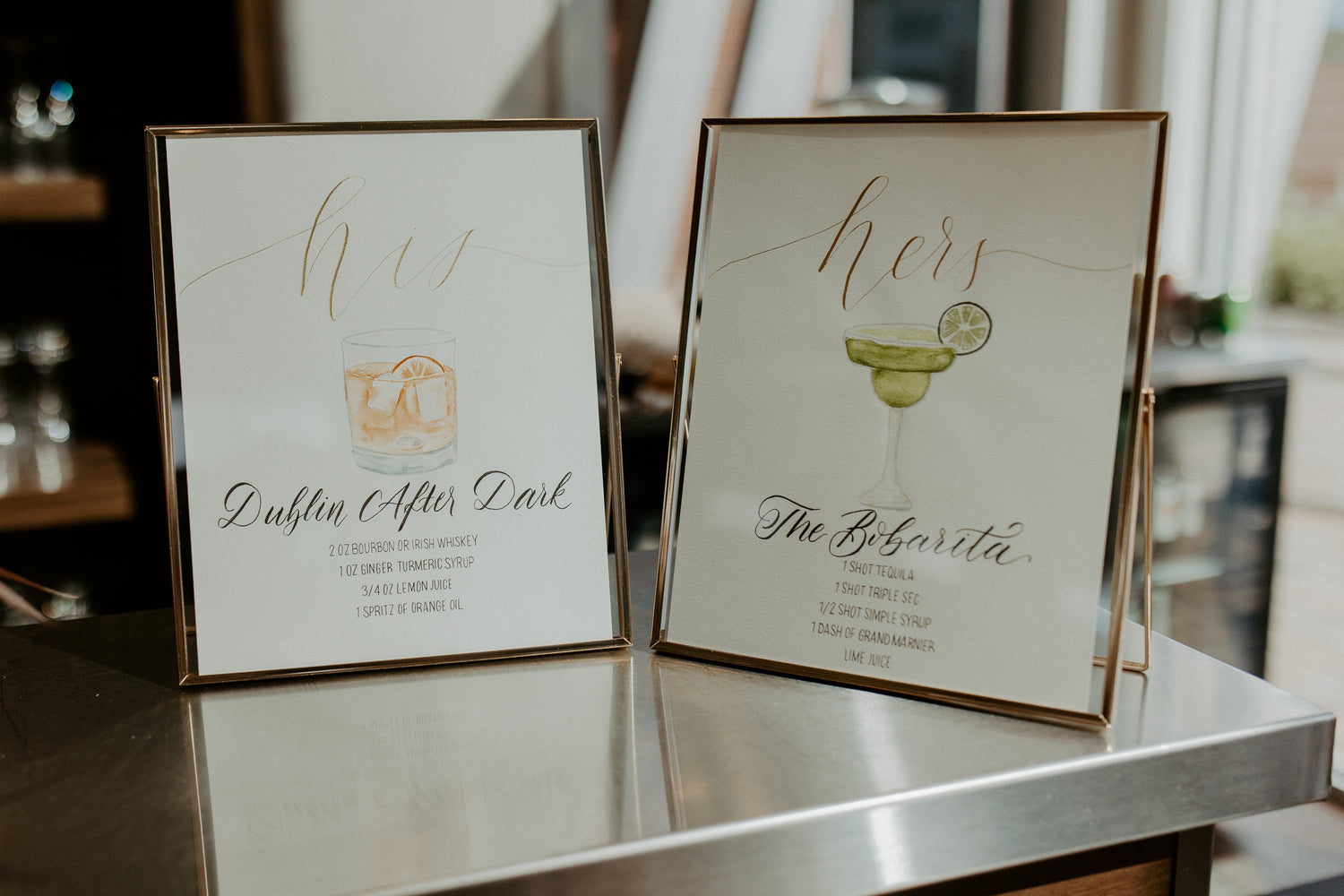 Other Signage
Welcome signs, photo booth prompts, guest book signage, you name it – let's make it. These small details come together to create an ambience that captures you as a couple. 
Celebrating Every Type Of Love
I believe all love is worth celebrating, and I proudly serve couples from all backgrounds and walks of life. When you work with Sparrow and Ink Designs, you'll work with a vendor who's just as excited about your love as you are.